Krafton has asked content creators and PUBG fans to stop naming their latest title Battlegrounds Mobile India as PUBG Mobile, fearing that the Indian government will block them again.
According to a report from IGN India, Krafton allegedly sent WhatsApp messages to content creators. Ask them to stop naming the new game Battlegrounds Mobile India as PUBG Mobile.
Also read: BGMI APK + OBB File Download Links
Krafton asks YouTubers and PUBG Fans to stop referring to as PUBG Mobile in fear of Getting Banned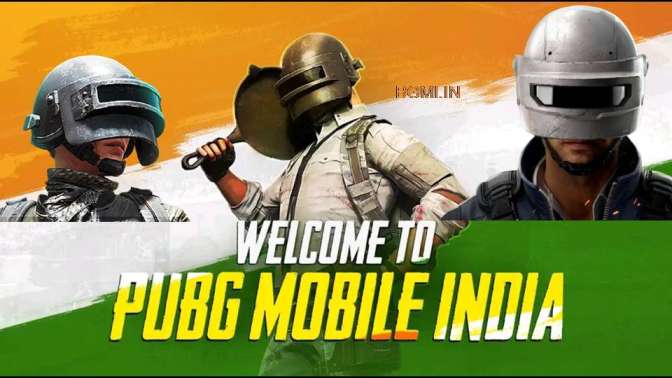 In the past, PUBG Mobile suffered a lot of interference from the Ministry of Information Technology of India. For privacy and user data security considerations, the game has been banned in this country.
Krafton, the creator of PUBG, tried to avoid this, but the ban was never lifted. Krafton announced an auspicious Diwali festival through PUBG Mobile India and returned to India, but the excitement about the news did not last long.
Also read: Download BGMI APK + OBB latest version
Krafton as Not to refer to Battlegrounds Mobile India as PUBG mobile afraid of it might be getting Banned again
Since the release date or timetable for this new game was never announced, they promised to provide a new version of PUBG Mobile, but it was never delivered. After releasing a new game called "Battlegrounds Mobile India", the game was relaunched on the market.
The game is just a renamed version of PUBG Mobile, but it seems that the developers are trying somehow not to reference it to PUBG Mobile. The message urged content creators to stop using PUBG Mobile as an alternate name for Battlegrounds Mobile India.
Part of the content of this article is: "We also recommend that you do not use PUBGM in the content, because it has been banned, and we do not want to be banned again. We recommend using Battlegrounds Mobile India, Korean games, Indian versions, and other worlds.
In the content Since the official did not specifically provide this information, the authenticity of this message has not been verified. If this is the case, Krafton can try to avoid the obstacle of launching India's "battlefield mobile".
Also read: How to Play BGMI on Emulator: Beginner guide 2021
Also Read: Battlegrounds Mobile India gameplay information
F.A.Q
Why Krafton Fear Of Calling Battlegrounds Mobile India as PUBG mobile?
As the Government Banned Pubg and the government hasn't lifted PUBG Mobile unbanned, So the company fears that it might get banned again when people or Big creators address Battlegrounds Mobile India as PUBG Mobile.
Is Battlegrounds Mobile the same as PUBG?
As per the Statement of Krafton, Battleground is completely different from PUBG mobile, But rumors that the Battlegrounds Mobile will be the same as PUBG mobile Korean version with Some changes like Gameplay limit for underage gamers, In-app purchase limits, Gameplay (like Maps, and Game mode) and Server location for data privacy.
Also read: Best Gaming Headphones Under 2000 For Mobile
Also read: How to update PUBG mobile Korean latest version 1.4
Also read: Download BGMI APK + OBB latest version