BGMI is a game that it can play on many different devices with different sensitivities. However, some players may prefer a higher sensitivity to aim and shoot. Here are the best sensitivity settings for BGMI on various devices.
Depending on your play style, you can use a few different sensitivity codes in BGMI. Below is a list of the most popular sensitivity codes that you can use to import to your account. If you're new to BGMI, start with these codes and experiment to find what works best for you.
⏰ Short on Time? Here's a summary of the Best BGMI sensitivity code in 2022

The Best sensitivity code for BGMI with gyroscope to improve your gaming experience is 7052-8888-0533-4852-899, 7052-8888-0533-4852-901, and 7008-3808-9247-2149-869. You can copy these codes and activate them on your BGMI account.

However, continue if you want to read the full guide about how this BGMI sensitivity code works and how to use them.

BGMI APK Download | GFX Tool for BGMI | BGMI MOD APK | Get Free BGMI UC
Here, I will share an in-depth guide on BGMI Sensitivity Code, BGMI Scope Sensitivity Settings, Best Sensitivity code Gyroscope, BGMI No Recoil Sensitivity Code, ADS Gyroscope Sensitivity, and BGMI Best Sensitivity Settings for 2 Finger & 4 Fingers users.
Best Sensitivity Code For BGMI With Gyroscope Code
Here are some of the Best BGMI sensitivity codes you can use and copy into your account. These BGMI Sensitivity Codes are 7052-8888-0533-4852-899, 7052-8888-0533-4852-901, and 7008-3808-9247-2149-869. You can copy and check each code that you are comfortable with the sensitivity and activate them in the settings.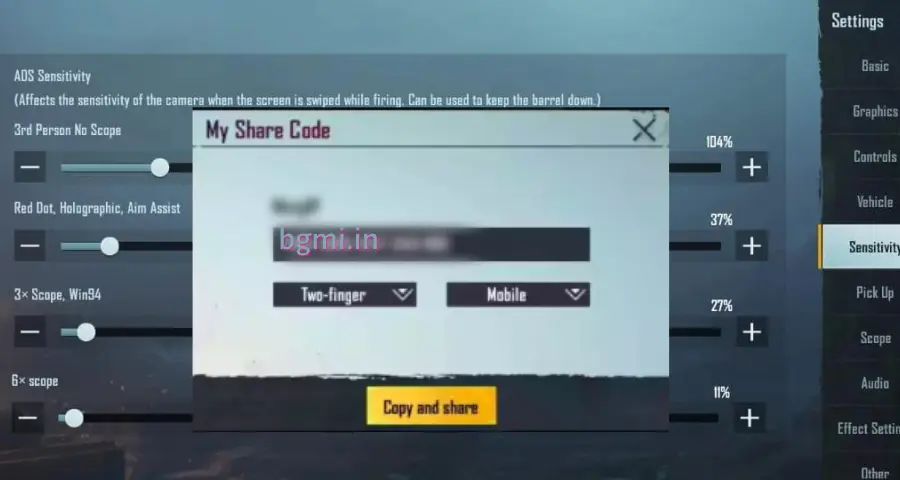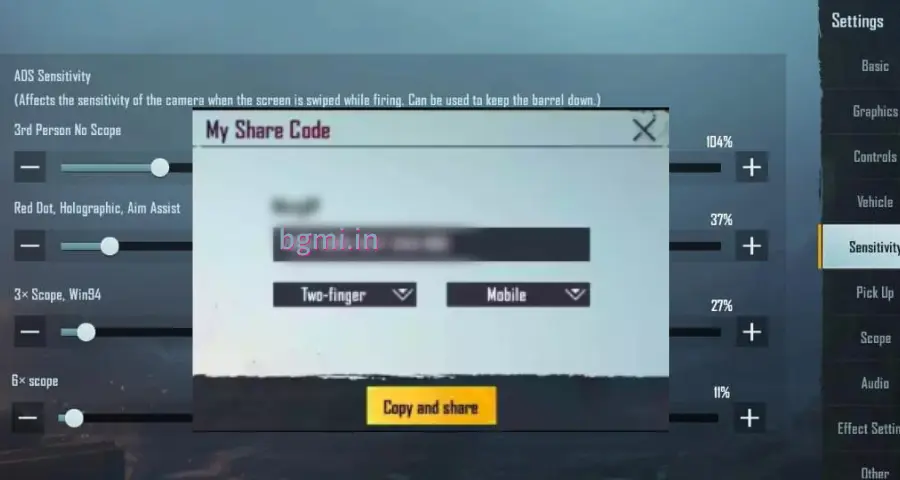 Here's a tutorial on how to use these codes that we have shared with you and import them to your account so that you can quickly import them. It will help you discover the BGMI best sensitivity code for recoil with no gyroscope.
How do I use BGMI sensitivity code?
Here is a step-by-step guide to using the BGMI sensitivity code.
1. Open or Download BGMI and Go to the Settings menu.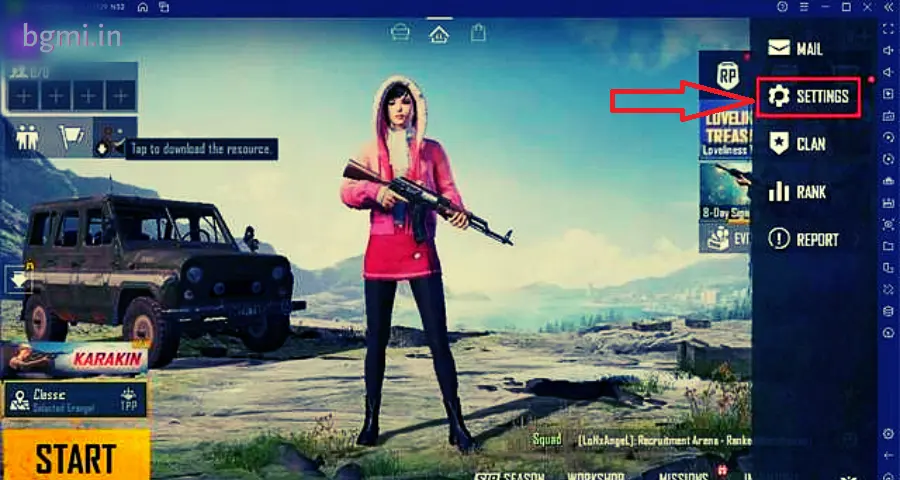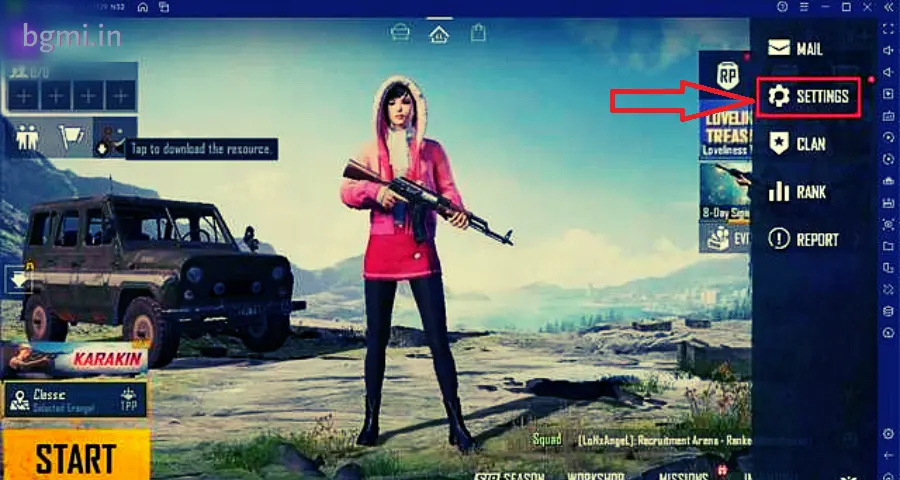 2. In the settings, click on the sensitivity settings.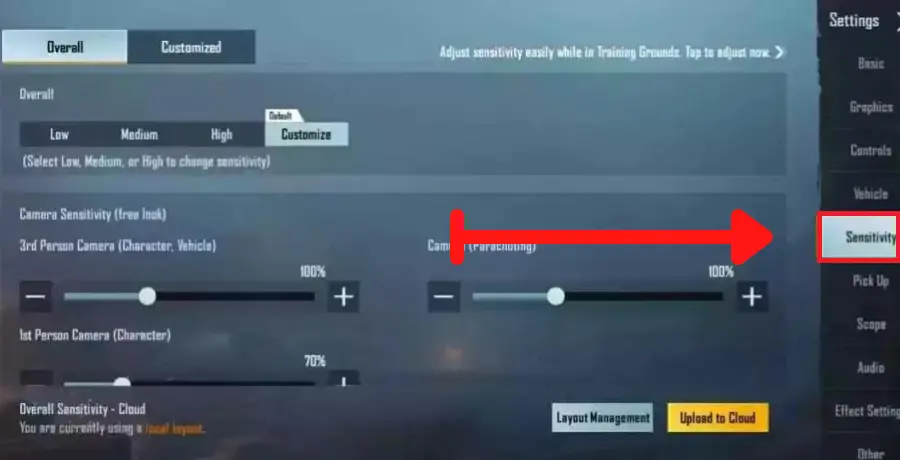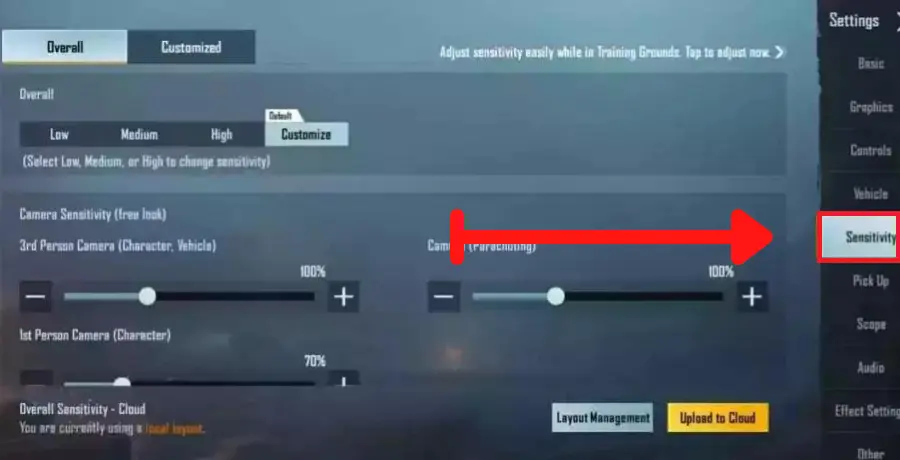 3. Now, Tap on the 'Layout Management' option to activate the sensitivity code.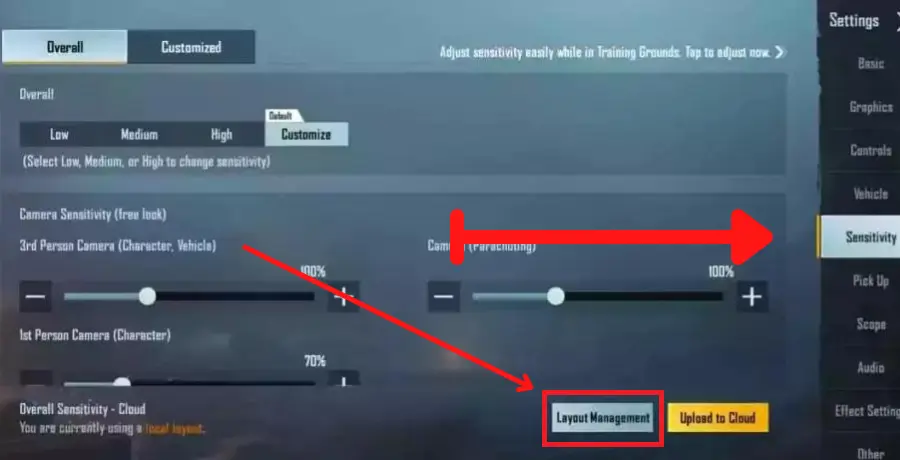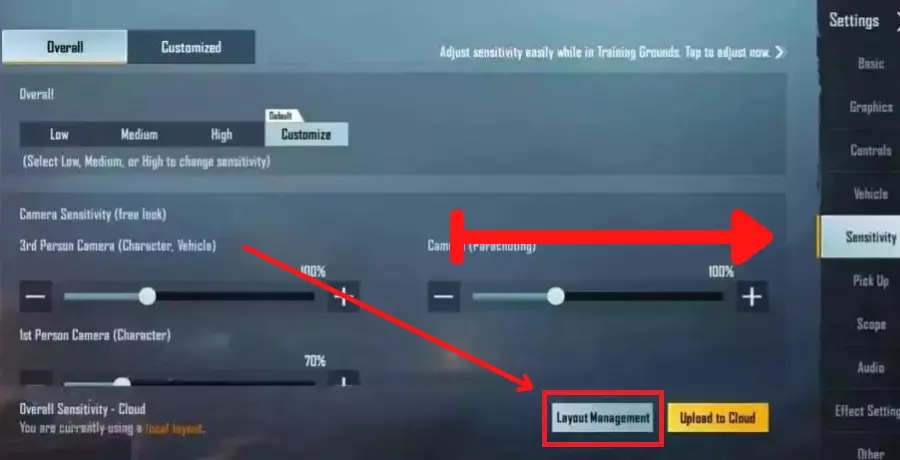 4. Select the 'Search Method' button in the layout management option (You'll get the option to paste the BGMI sensitivity code).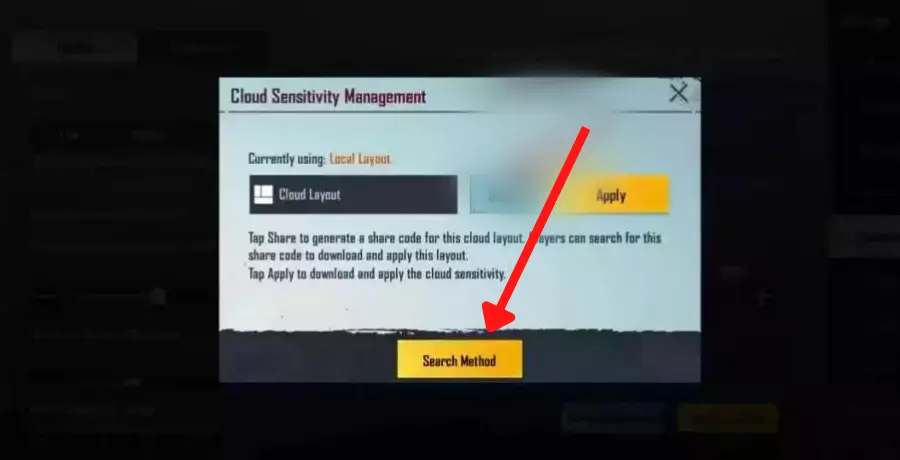 Note: You must copy and paste the code into the box and then tap on the preview. The name of the player whose sensitivity settings are being used in the sensitivity code will be displayed. You can also increase or decrease the different settings' sensitivity values according to your need.
Also Check: BGMI Redeem Code for Today
Best sensitivity settings for BGMI Players
BGMI sensitivity settings are divided into 5 different sections, each of which has a unique ability and specific purpose that will help you in proper gameplay. Let's look at how you can set the best sensitivity settings.
1. BGMI Camera sensitivity setting
You can change the automatic movement settings of the camera for free to increase the delay of your move. Most of the players like it to keep this setting defaults to this. If you keep the correct camera sensitivity on wide-angle shooting settings, you can master close-range fighting techniques and score headshots.
| | |
| --- | --- |
| 2x Scope: | 30%. |
| 3x Scope: | 30% |
| 4x Scope: | 14% |
| 6x Scope: | 12% |
| 8x Scope: | 10% |
| FPP Aim | 30% |
| TPP Aim | 30% |
| TPP No scope | 90-100% |
| FPP No scope | 80-90% |
BGMI Gyroscope sensitivity settings
The game automatically adjusts the sensitivity of the gyroscope. It controls your body movements and head when you are moving in space. You can change it to make it more fine or more sensitive to control your body movements more easily.
FPP Aim: 30%
TPP Aim: 20%
3x Scope: 250-300%
8x Scope: 10%
6x Scope: 6-12%
FPP No scope: 400%
TPP No scope: 300%
2x Scope: 300%
4x Scope: 200%
Red Dot, Holographic, Aim Assist: 300%
BGMI ADS sensitivity settings
ADS sensitivity is one of the most important settings you can tweak in BGMI. Finding the right setting for you will help you get those crucial headshots and increase your survivability.
Here are three ADS sensitivity tips to help you find the best setting for you:
1) Start with the default ADS sensitivity and increase or decrease it as needed. The default setting is usually a good starting point, but everyone is different, so you may need to adjust it to find what works best.
2) Use a lower sensitivity if you're aiming for precision shots and a higher sensitivity if you want to take down enemies at close range quickly.
3) Increase your mouse polling rate if possible. This will make your mouse movement more responsive and allow you to react faster when adjusting your aim.
6x Scope: 15-20%
FPP No scope: 80-90%
4x Scope: 23-30%
8x Scope: 10%
TPP Aim: 30%
3x Scope: 18-25%
TPP No scope: 90-100%
2x Scope: 30%
FPP Aim: 30%
Red Dot, Holographic, Aim Assist: 50-60%
Conclusion
These are the best sensitivity codes for BGMI. Experiment with them and see what works best for you. Remember to have fun and good luck!
Also Check: Latest BGMI WhatsApp Group Links 2022
Frequently Asked Questions
What Is BGMI Sensitivity Settings?
PUBG Mobile Sensitivity Settings are important to configure for the best gameplay. Your sensitivity setting will determine how much input is needed to move your character around the map.

Low-sensitivity settings require more movement and can be challenging for players who are used to high sensitivities in other games. High sensitivities allow players to move their character with minimal input but can also lead to over-corrections if not used correctly.

Finding the right sensitivity setting for you is key to having the best possible experience while playing PUBG Mobile.
How To Copy Sensitivity Code In BGMI?
BGMI players looking to improve their in-game sensitivity can copy a series of numbers and symbols into the game's settings. The code is entered into the "Controls" menu under the "Sensitivity" heading.
Players who are unsure how to enter the sensitivity code can follow these steps:
1. Open BGMI and go to the "Settings" menu.
2. Scroll down and select "Controls."
3. Tap on "Sensitivity," and you'll see a keyboard appear on the screen.
4. Tap on the numbers keypad and type in the following code: 7008-3808-9247-2149-869.
5. Press enter, then select "Done."