Battlegrounds Mobile India gameplay information, data storage, and pre-registration details
Krafton announced Battlegrounds Mobile India on 6 May, which were interested a lot of Indian PUBG mobile players, who have been eagerly waiting to return to the game for more than eight months.
Also read: How to Install BGMI on Android Phone
Battlegrounds Mobile India(BGMI)
Here are some details about the BGIM Data storage For Privacy, Mobile Gameplay, and pre-registration details: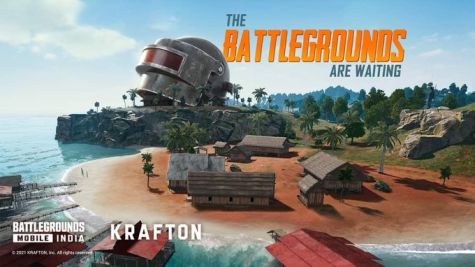 Battleground Mobile India data storage
Krafton said in an official statement that they provide security and privacy for everyone playing Battleground Mobile India. In this regard, he said: "Data protection and security will be the top priority.
KRAFTON will work with partners to ensure data security. "At all levels. This guarantees the right to data protection and data collection as well as all applicable laws and regulations in India and where the repository fully meets the requirements.
For players, In the privacy policy on the official website of Battleground Mobile India, Krafton stated that personal information and data are stored on game servers in India and Singapore.
If the data is transferred to another country or region, appropriate measures will be taken to ensure that the information is protected. The protection of players at the same level as in India. Read the Battlefield India Privacy Policy and click here for more information on the terms of use.
Also read: Download BGMI APK + OBB latest version
BGMI Gameplay Information
Battlegrounds Mobile India provides unique content for Indian players that will be available only for Indian users. The game will also have its own Indian e-sports ecosystem through tournaments and leagues and will build a special community for Gamers.
Battleground Mobile India was a revamp version pf PUBG and it will be completely focused for only Indian users, the gameplay and all other in-app purchases will also be made for Indian users only
BGMI Pre-registration and Launch date
In this statement, Krafton officially announced that the pre-registration date will start from the 18th of May but the statement said that the registration will be available soon for only Limited users only. Based on their recent tweet on social media and some rumors that the game may be launched on June 10th. If this rumor is true then the pre-registration date will be available soon. But the official Launched date not yet been announced by the developers.
Also read: Best Gaming Headphones Under 2000 For Mobile
Also read: Top 7 Best 5G Gaming Phone Under 25000
Also read: BGMI Mod APK Unlimited UC download v1.5 (100% working)