Finally, Battlegrounds Mobile India (BGMI) is now available on the Play Store, Although the game has not yet been released in India. But those who already join the Beta Program may have a chance to Play before the Official BGMI release.
Korea's leading video game developer Krafton today announced that those who pre-register for Battlegrounds Mobile India may get the official update on May 18th. Those who pre-register for the BGMI Game will get the official Public version on May 18th, so that they can also enjoy the BGMI Game.
Only fans who have pre-registered in the game can receive specific rewards. BATTLEGROUNDS MOBILE INDIA, click the "Pre-register" button, and your rewards will be automatically collected when the game starts.
Battlegrounds Mobile India Play Store Download link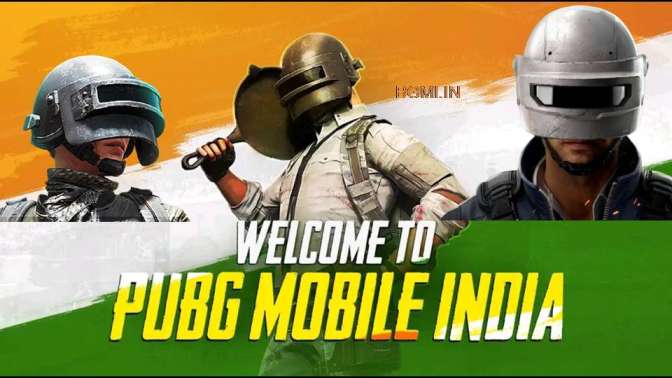 Note: Before Installing the BGMI app, make sure that you have enough data, So that you may be able to install it without issue.
Step 1: Go to this link and click on join the Beta testing program for Battlegrounds Mobile India.
Step 2: Once you will become a Beta tester member, Click/tap on the "download" button on the Google Play option.
Step 3:Now it will be redirected to the game's page on the Google Play Store.
Step 4: Click/Tap on the "Install" button. The game will be automatically downloaded and installed.
Enjoy!
Step 1: Go to this link and save the APK file on your device
Step 2: Now Go to this link and save the OBB file on your device
Step 3: Now you have saved both the apk+obb file, now extract the OBB file that you've already download.
Step 4: After extract moves the OBB file to File manager> Android> OBB and paste it.
Step 5: Now Install the APK file, after that you will be able to Play the BGMI Game.
How to Install BGMI apk+Obb data
Note: Before Installing the BGMI apk+obb file, make sure that you have enough data, So that you may be able to install it without issue.
Apk file size: 72MB approx
OBB File Size: 600+MB
BGMI apk v1 6.0 download file
BGMI apk v1 6.0 download for android
More BGMI Download Links
After Installing the Game you May required to download additional Resources data in the Game
| | |
| --- | --- |
| Name | Battlegrounds Mobile India |
| Version | 1.5.0 |
| File Size | 721 MB |
| Publisher | Krafton Gaming |
| Supports | Android 5.0 & Up |
| Updated | 17 september 2021 |
Battlegrounds Mobile India Gameplay features
The official BATTLEGROUNDS is designed for mobile devices. Play for free anytime, anywhere, BATTLEGROUNDS MOBILE INDIA provides the most intense free multiplayer mobile game. Diving, preparation, and competition.
Survive epic 100-player classic battles in payload mode. Fight with crazy 4v4 team. Survival is the key to success, and the last person standing wins. When on duty, shoot at will!
Free on the mobile version – BGMI is powered by Unreal Engine 4. Play console-quality games anytime, anywhere. 3D graphics and sound.With customizable mobile controls, learning mode, and voice chat. Experience the smoothest control and realistic ballistic and weapon behavior on your mobile phone. Large-scale battle cards-Erangel, Miramar, Sanhok, Vikendi, and Livik compete in these vast and detailed battlefields of size, terrain, day and night cycles, and dynamic weather changes-master all the secrets from urban spaces to frozen tundra and dense jungle The battlefield develops its own strategy of victory.
Exciting payload mode, suitable for super fast arcade and 4v4 team battle mode as well as fierce zombie mode. Everyone will find something suitable for them here! Play in singles, doubles, and groups of four. Lone wolf soldier or play with the tribe and answer the phone when you need help! It provides FPS (First Person Shooter) and TPS (Third Person Shooter) games, various vehicles suitable for all different game scenarios, and a series of realistic weapons. Find your perfect car and parts until the last lap.
Forever growth: Daily events and challenges, as well as new features and game modes updated monthly, make BATTLEGROUNDS MOBILE INDIA continue to grow and develop. Our powerful and robust anti-cheat mechanism ensures a fair and balanced game environment where everyone follows the rules.