How to get BGMI UC at a discount (100% Working Method)
UC is the premium currency for BGMI (BattlegroundsMobile India), which makes it an important part of PUBG Mobile. Users can use BGMI UC to purchase items in-game and play with other players on their server without any stamina issues or worry about being killed by others who have more lives remaining than they do.
The most valuable thing that exists in "PUBG" are points called UCs (Universal Credit). They're required if you want to buy anything from stores like weapons & clothes all while avoiding getting bodied when playing solo against Bots.
Codashop is an online game store that has discounts on top-rated games. It provides players with better value for their money because it isn't free, but users can get these through Codashop if they want them and are willing to pay a fee (which may be less than what you would spend on other sites).
The downside? Well like any site or app out there; some people might suggest alternate ways of achieving similar ambitions! But really though…we think this one's worth checking out simply due to its commitment towards quality gaming experiences while also providing great customer support in times when things don't go smoothly.
A guide on Purchasing BGMI UC at a discount Price
Currently, Codashop offers users two different welcome offers that provide users with a good value on top-ups, they are as follows: 10% Bonus UC + INR 750 Cashback on PayTM wallet and MobiKwik.
How to Buy UC in BGMI from Codashop
Here is the step-by-step tutorial on how you can purchase and complete the top-up on Codashop for BGMI UC:
Step 1: To get started, all you need to do is visit the website and sign up. It's an easy process! You can simply Click here to go to the main website.
Step 2: Now tap on the "Battlegrounds Mobile India" banner icon, after that the top-up page will appear on the screens. You can skip these steps if you click the above link, as it will directly redirect to the "Battlegrounds Mobile India" banner icon.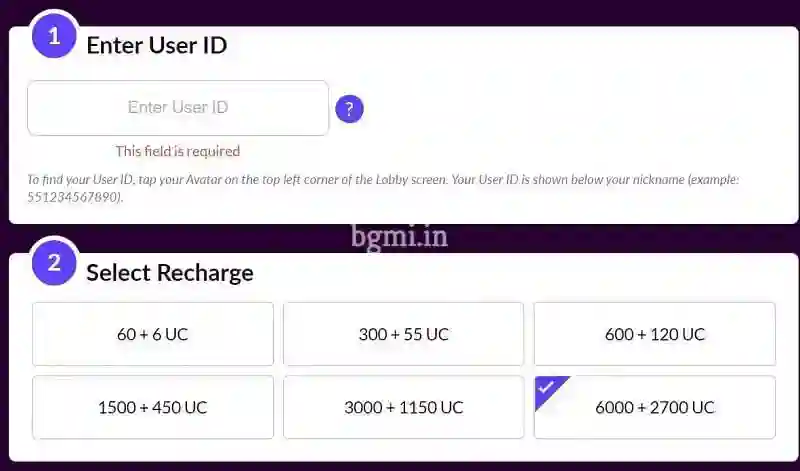 Here are some of the top-up combo options that are available on Codashop.
60 + 6 UC: INR 75
300 + 55 UC: INR 380
600 + 120 UC: INR 750
1500 + 450 UC: INR 1,900
3000 + 1150 UC: INR 3,800
6000 + 2700 UC: INR 7,500
Step 3: When you're ready to get paid, just enter your BGMI User ID and choose a recharge (top-up) or the payment method.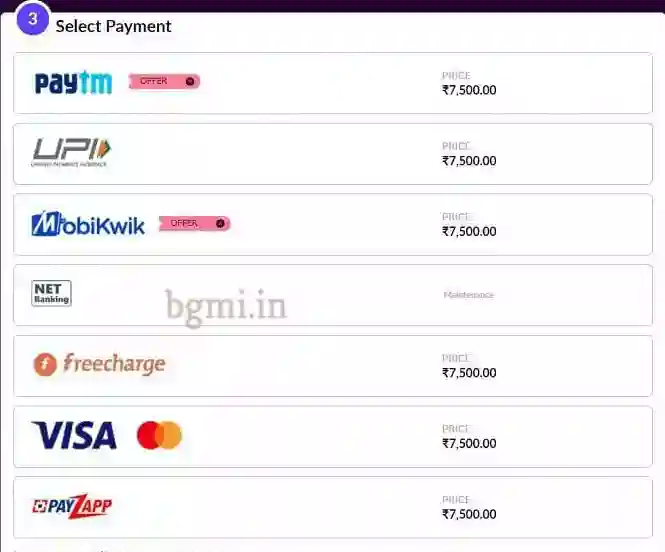 After selecting the UC and amount you want to purchase, simply select the payment option that you are comfortable paying online.
The following payment option is presently available on Codashop:
PayTM
UPI
MobiKwik
NetBanking
Freecharge
Visa
PayZapp
Step 4: You can now proceed with the payment that you have selected and are ready to receive the respective amount of UC in your accounts in the BGMI game.
If you are still confused about How To Buy UC in BGMI on Codashop and how it works then you can also watch the below YouTube video tutorials which are explained in steps by steps guide.
How To Buy UC in BGMI on Codashop Using Paytm, PhonePe, Gpay, Amazon Pay, UPI, Debit Card, MobiKwik
Conclusion
Getting BGMI UC at a discounted rate is now more accessible than ever with this 100% working method. By following the steps outlined in this article, users can save money while still enjoying all the benefits of purchasing UC.
It's important to remember to only utilize legitimate methods and avoid any potential scams. With these tips and tricks, players can enhance their gaming experience without breaking the bank.
Don't miss out on this opportunity to maximize your gaming budget and start saving on BGMI UC today!