Want to delete BGMI account? Looking for the Solution to delete your Battlegrounds Mobile accounts? Then don't worry, here we have to share some methods and Tips and Tricks on how you can delete your BGMI 2.0 accounts Temporary or Permanently.
Battlegrounds Mobile India is a very famous game among gamers because of its thrilling battle and amazing obstacle. The game lets you interact with other players all over the world in order to win the championship cup. But sometimes, it happens that some users want to change their username or they lose interest in playing BGMI and then they try to delete the BGMI account.
In this article, I am going to tell you how to delete a BGMI account and also will guide you on the other ways of permanently deleting your profile from this game.
How To Delete BGMI Account Permanently

currently. there are no features to delete your BGMI account in the game; however, if you still want to delete your Battlegrounds Mobile India account, you can use the following method to permanently delete your account.
Currently, there are only 3 ways to Delete your BGMI account, they are:
Unlink Google Account
Unlink Facebook Account
Unlink Twitter account
Why should I do that?
Because unlinking is necessary for deleting Old BGMI accounts in order to create a fresh account using an existing email address or phone number.
Unlink BGMI Google Accounts
If you are Connected BGMI accounts with Google Play accounts, then you can follow these Simple Steps: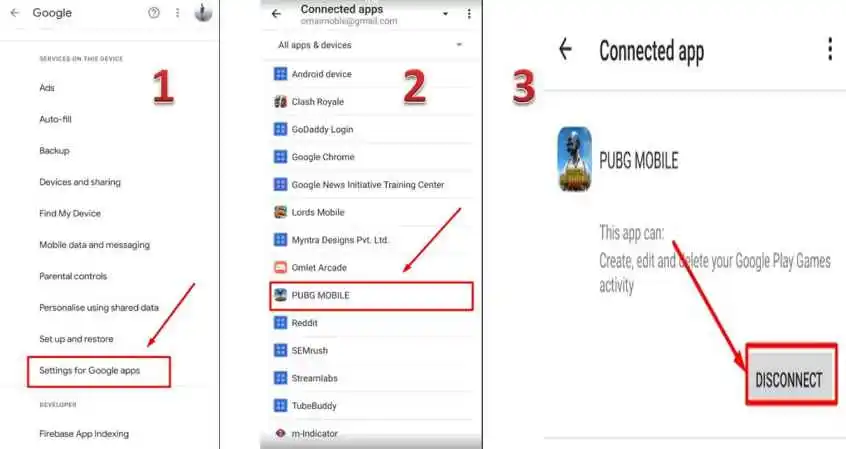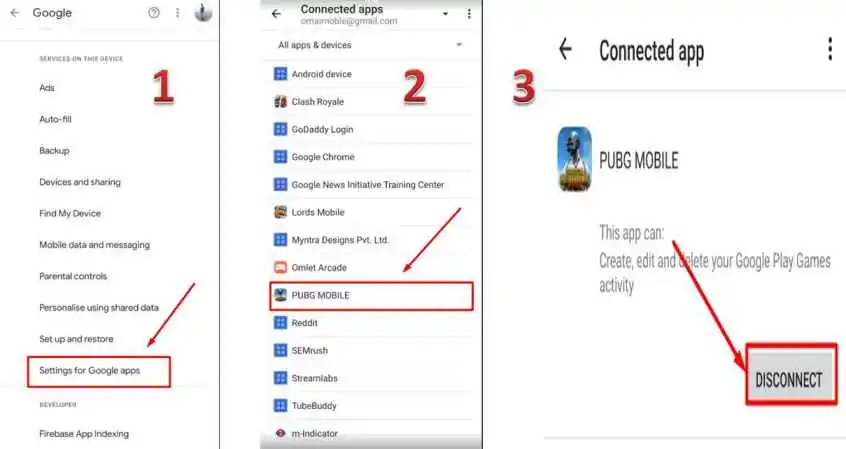 First, Go to Settings on your Android Phone Setting> Apps
Now, Scroll down and Tap on Google
Go to the "Connected Apps" section.
Find BGMI in the list of connected apps,
Select it and click the "Disconnect" button.
Note: BGMI can only be found under Connected Apps when you log in to the game with your Google account.
Unlink BGMI Facebook Account
If you are connected to your BGMI account with Facebook, then you need to unlink your BGMI accounts From Facebook. Here are step- by Step Solutions for Unlinking your Facebook account.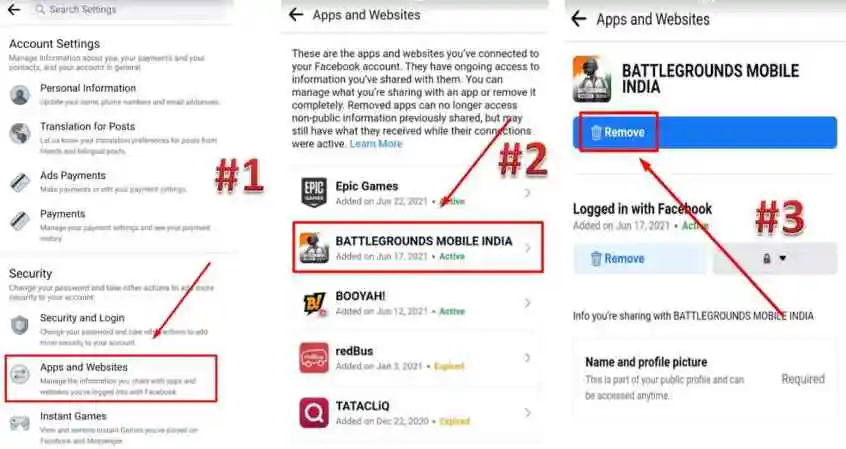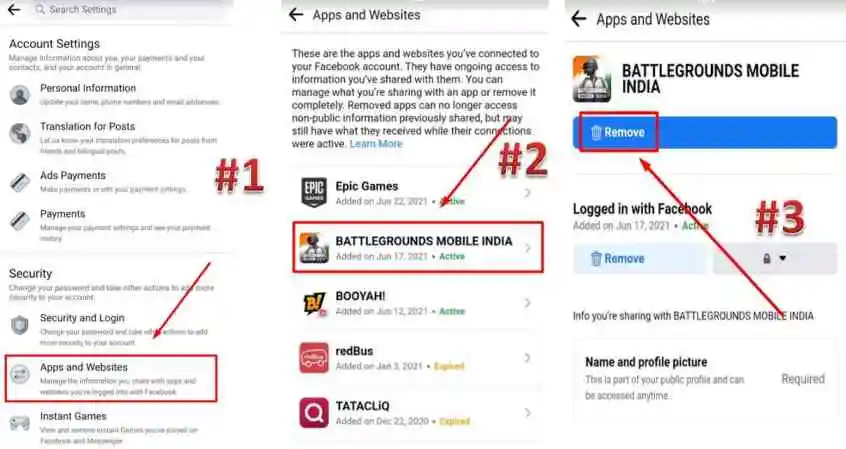 First, log in to your Facebook account.
Navigate to the Account Settings option and click on it. (Click here if you can't find it)
Now, Click on the Apps and Website Option.
There you will find all the Mobile apps that are connected with the Facebook account.
Now, Click on the "Battlegrounds Mobile India"
After that you will find a Remove button, Simply Click on the remove button and it will delete/unlink your BGMI accounts from Facebook.
Unlink BGMI Twitter Account
Here are simple steps How you can unlink your Battlegrounds Mobile accounts if you have connected with a Twitter account.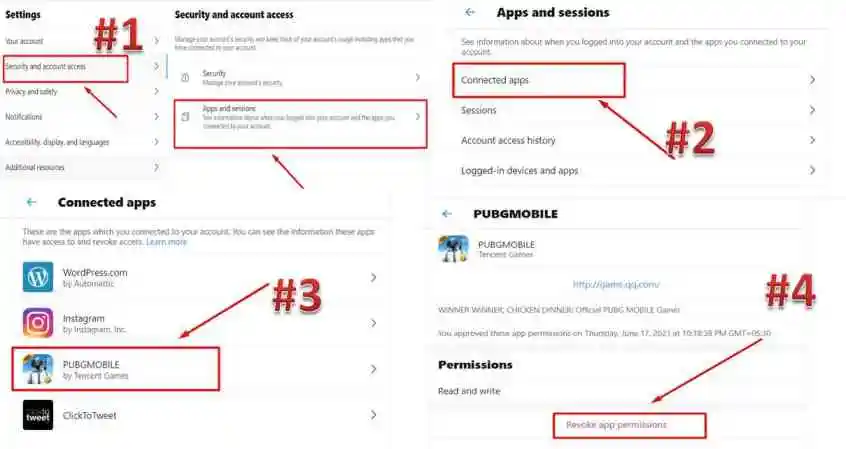 Log in to your Twitter account from apps or in any browser.
Then Go to Setting>accounts (if you are using a browser then simply visit https://twitter.com/settings/account.)
In the bottom navigate to account>> Apps and Sessions >Battlegrounds Mobile India (BGMI)
Click on the 'Revoke Access' button to erase all your BGMI data.
After Unlink (deletion)from Facebook, Twitter, or Google Play accounts, all content including microtransactions, skins, and in-app purchases will be deleted from your BGMI account. Therefore, please think twice before deleting your account.
These are all three ways that you can try to delete your Battlegrounds Mobile India account right now.