How to transfer data to Battlegrounds Mobile India by using Google Play Games account-100% step-by-step guide. Yesterday Battlegrounds Mobile India (BGMI) Open Beta is now available for users in India. With the release of the game, Krafton solved an important problem for players by providing in-game data migration. Players can migrate their old PUBG Mobile data to the new BGMI by visiting the game settings section.
Players can choose the Facebook/Twitter login method to log in to the account. After confirming the data transfer, your data will be transferred. However, there is a problem. Players can only use Facebook and Twitter to log in to transfer data, and cannot transfer data through a Google Play Games account. They cannot help you in this matter.
If you contact the relevant person in charge, their answer is: at least it cannot be transferred, because Google no longer supports integrated browser login. Data transfer can only be done via Facebook and Twitter.
How to transfer PUBG mobile data to Battlegrounds Mobile India by using Google Play Games account: step by step guide 100% working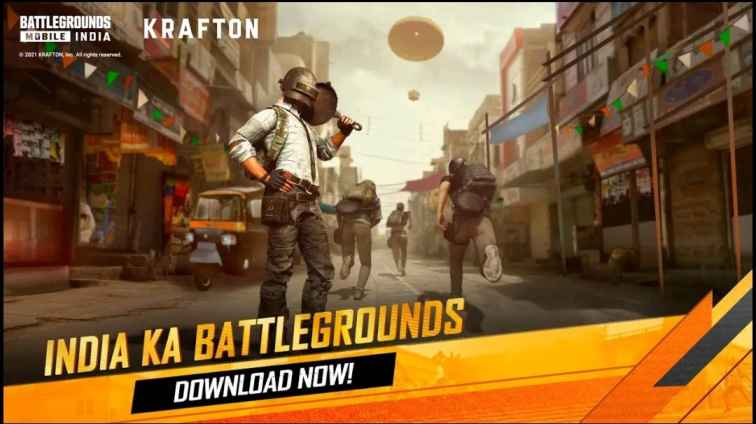 How to transfer your Old PUBG Mobile account data to Battlegrounds Mobile India by using Facebook and Twitter Open Beta: Step-by-step guide
If you want to Transfer/migrate your Old data from PUBG Mobile to Battlegrounds Mobile India then follow these steps by steps. Just remember one thing once this process done it can't be reverted.
How to transfer PUBG mobile data to Battlegrounds Mobile India
Step 1- Install BGMI app app and Open the app and go to the setting Option.
Step 2- Select the Data migration option
Step 3- Select your login method Twitter/Facebook and login into the account
Step 4- Confirm the data migration and within a second your data will be migrated
To see the changes of account, Restart the BGMI Game and you are all set to go.
Also read: Best Gaming headphones for BGMI Players
PUBG Mobile aka Battlegrounds Mobile India update-website link, iOS pre-registration, free for Android users-After PUBG Mobile India was renamed, Krafton was very nervous about more details of the game. In the Google Play store, fans are crazy about every official trailer
Recently, the number of pre-registrations for a new game avatar surpassed the 20 million mark to celebrate this great community response.
Krafton on pre-registration at PUBG Mobile Battlegrounds Mobile India: "KRAFTON, a Korean video game developer, thanks to Indian game enthusiasts for their excellent response to Battlegrounds MOBILE INDIA since India opened pre-registration.
This game developed by KRAFTON was launched on May 18th Pre-registration for Indian fans in the Google Play store. He received 7.6 million pre-registrations. On an opening day, there were 20 million pre-registrations within two weeks," they wrote.